Discussion Starter
·
#1
·
A cross post from one I just put up on ADV Rider for the folks here:
A quick update from this weekend's Touratech rally West. The bike kills it on fire roads. I test road a CRF450L, a KTM790, a Honda Africa Twin DCT, and a Triumph 1200 Scrambler. Of course this bike isn't going to absorb the bumps and won't ride like an ADV bike or, in the case of the 450, a dirt bike with lights. But dayum was I shocked at how well it did. After the test rides, I took my SCR on the exact same demo route and road it just as fast. Some of the bumps went straight from my butt to the top of my head (should have stood up for those), but it tracked exceptionally well, the center of gravity and low end torque was awesome for that track. It was a one lane FS road, with gravel, dirt, potholes, mud and sharp turns. It also helped that I was riding a bike I knew well and had just done the course 4 times, so I knew what to expect. The day before I road a much rougher road and, while I was in the back, It kept on going. An Africa Twin in company went down (though the rider chose an awful line through a deep puddle). The SCR kept chugging along.
I specifically purchased this bike as a street bike that I can do graded gravel and dirt roads on, with the occasional FS road. The ergos are great on it, and when I was not being lazy it was easy to stand on through the rough bits. I will be adding handlebar risers after this weekend to make that even easier for me, and the fuel program needs to be remapped - Ivan's refresh should do it. The jerky throttle response is probably its least desirable characteristic. Interestingly, the Triumph had the exact same problem - maybe even a little more jerky. The Africa Twin was phenomenal, and the KTM may well have been the nicest bike I've ever ridden on. Still, for 1/3 the price, I was a happy camper. The bike did exactly what I had hoped it would do. It is definitely not an ADV/Dual sport bike, and don't get me wrong - it will not keep up with an equally skilled rider on one of the other bikes as the suspension comes up WAAAAAAAAAAAAY short. But for graded dirt and gravel, even a road with a lot of little bumps and potholes, you can do it! It is a true scrambler performance wise, despite what the naysayers will say. I know this because I did it.
The belt drive is probably the biggest limiting factor - you do have to worry about something getting stuck in there, though it is quite well guarded, and that factor alone limits your ability to improve the suspension. I will put it on a lift and do a full inspection of the belt this weekend and let you know if anything bad comes up. The next issue is luggage. No one makes ADV racks for it, and the angle of the pipe really limits what saddlebags you can throw over on it. I chose a SW Motech seat dry bag setup, which worked well, but moved in on the cockpit space quite a bit. For most of the riding, I got 50mpg. On the superslab home I had a couple of days into a headwind and the mileage dropped to 41 mpg at one point. I carry a 2L fuel can for touring on this bike, and will add a second one as well, though where the mileage goes down (HWY) there are plenty of opportunities for gas. It is happiest cruising around 70, go past 75 and mileage nosedives. Still, I am extremely satisfied with this bike for what I want to do with it. I have a KLR for the other stuff . . .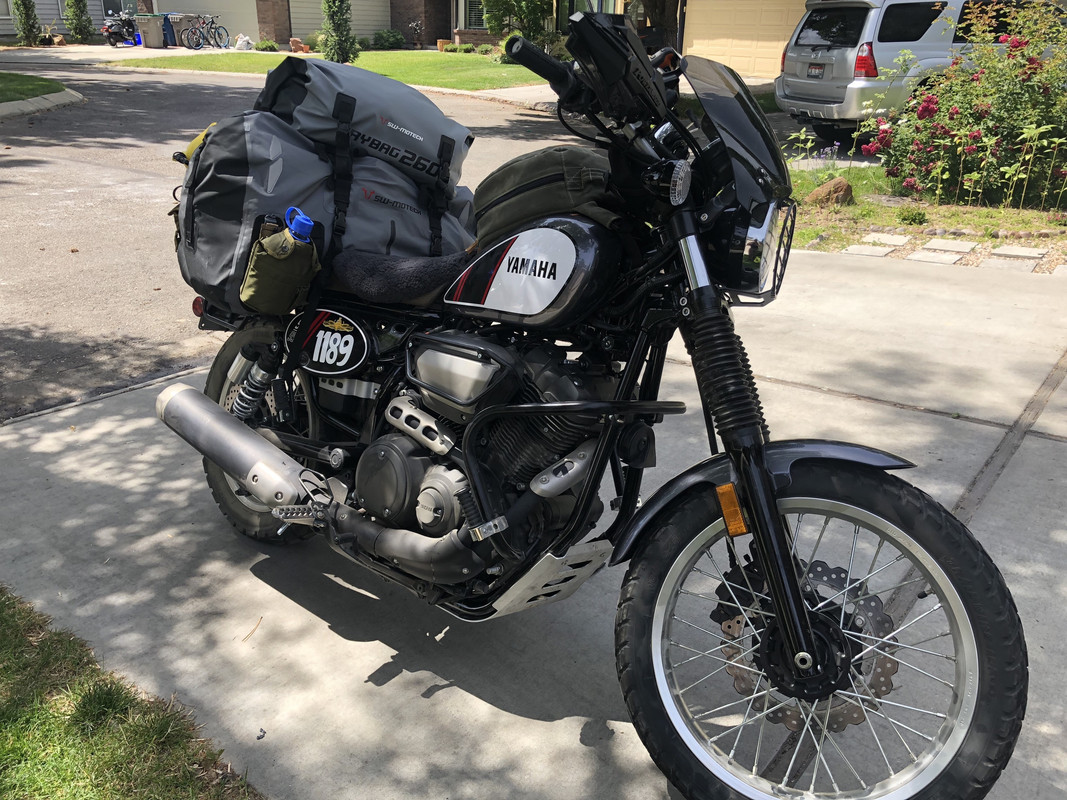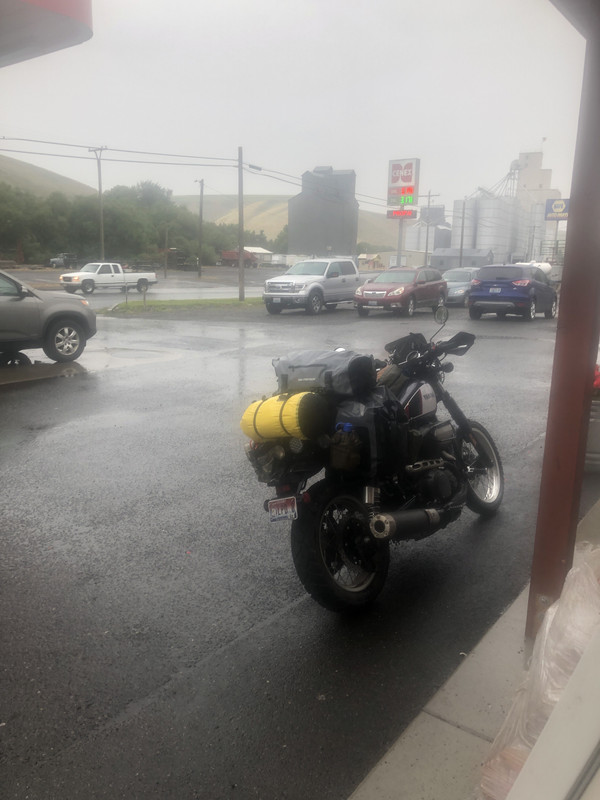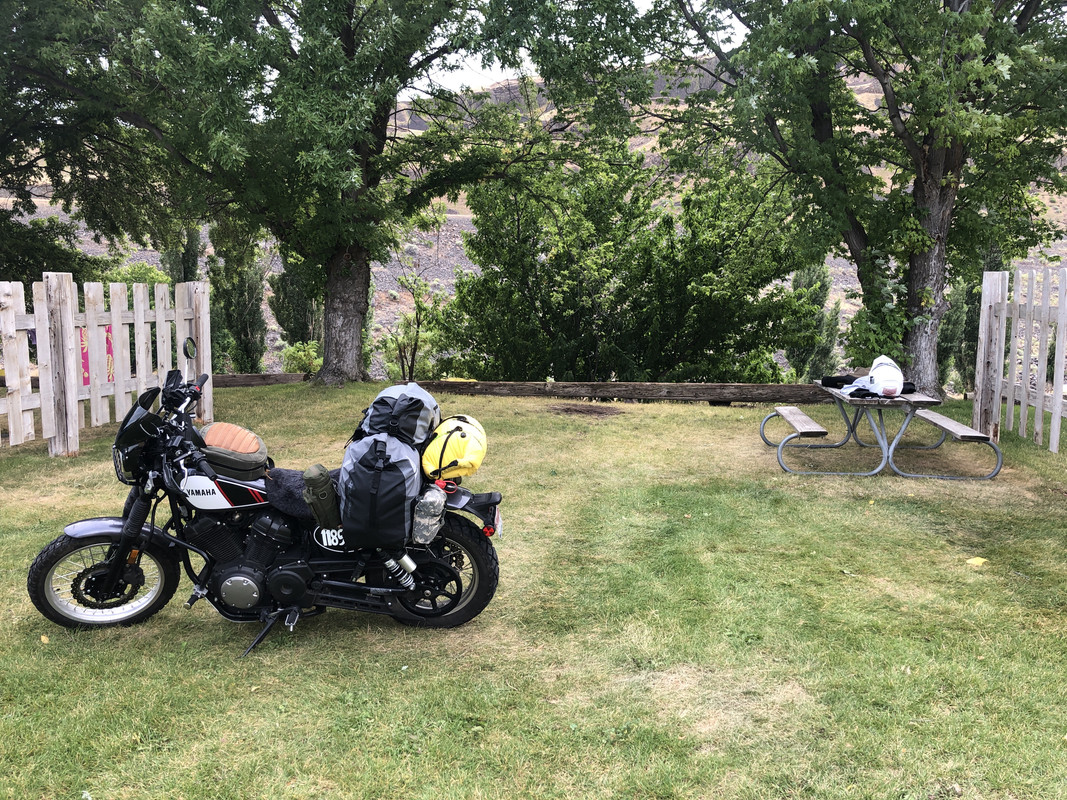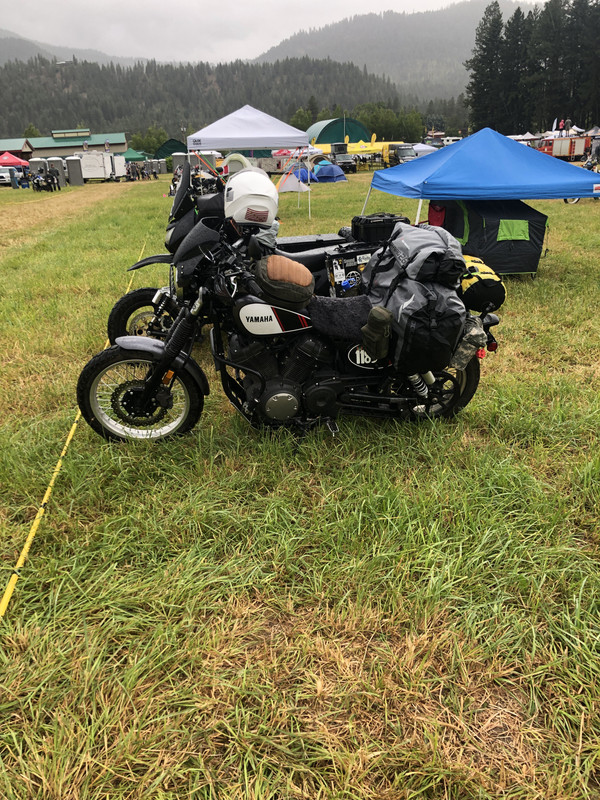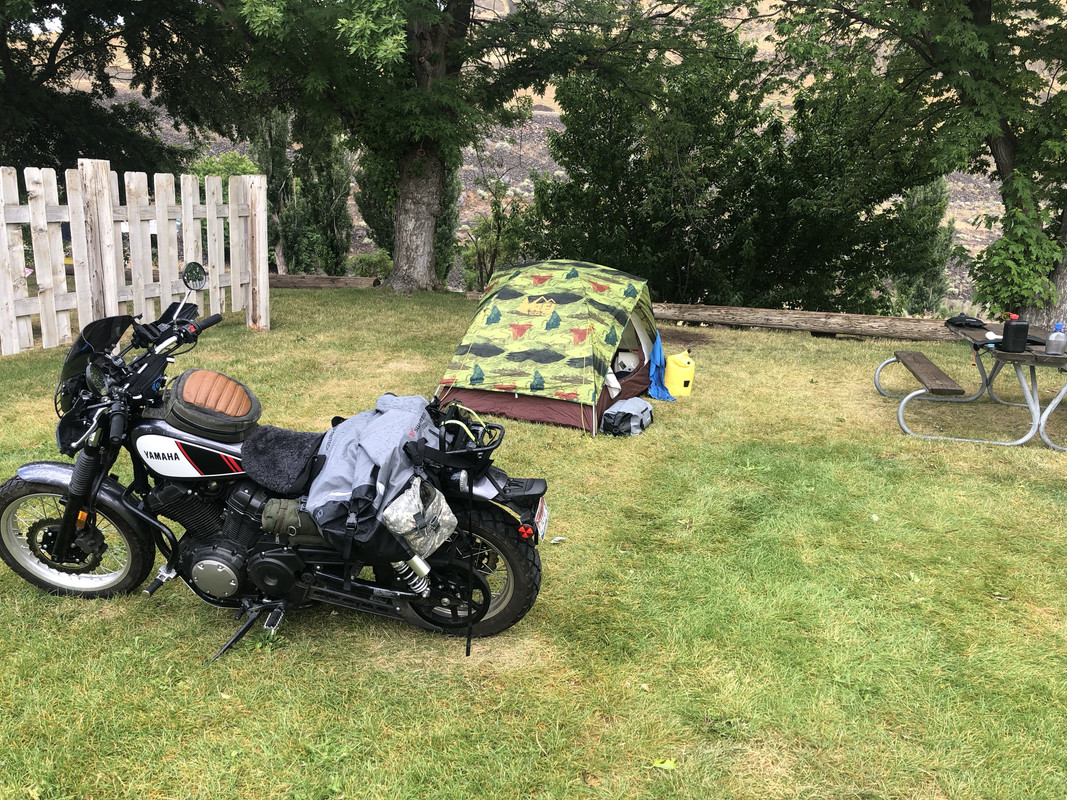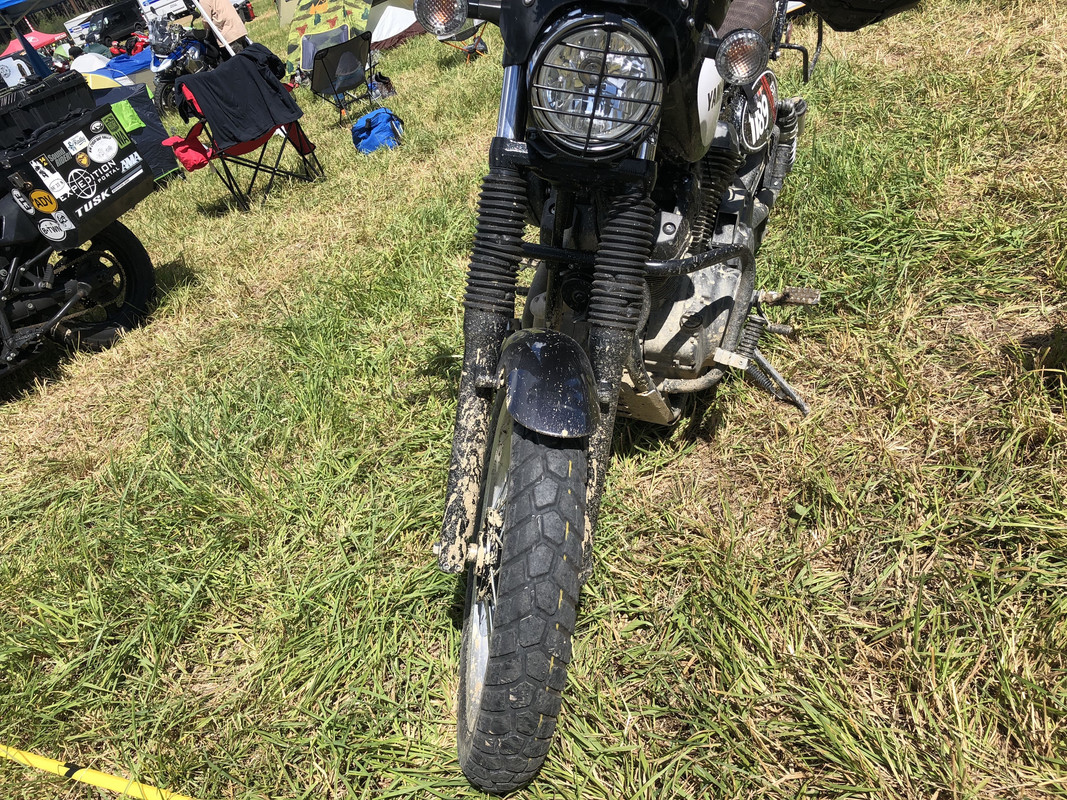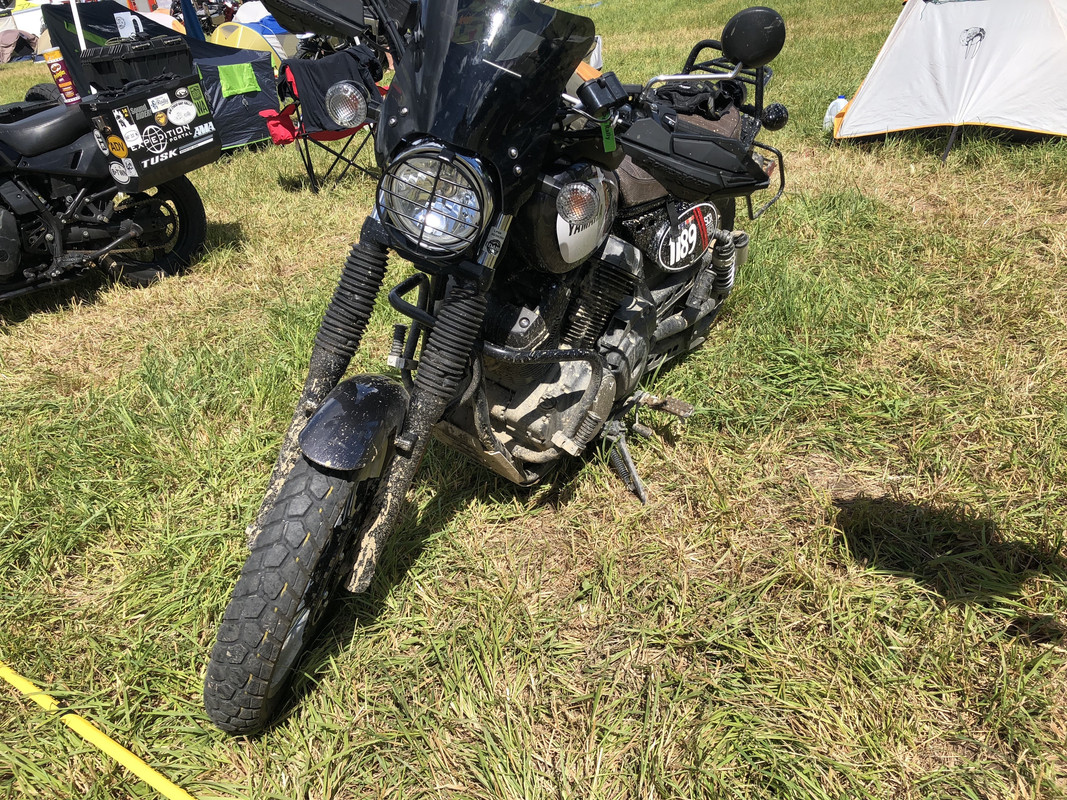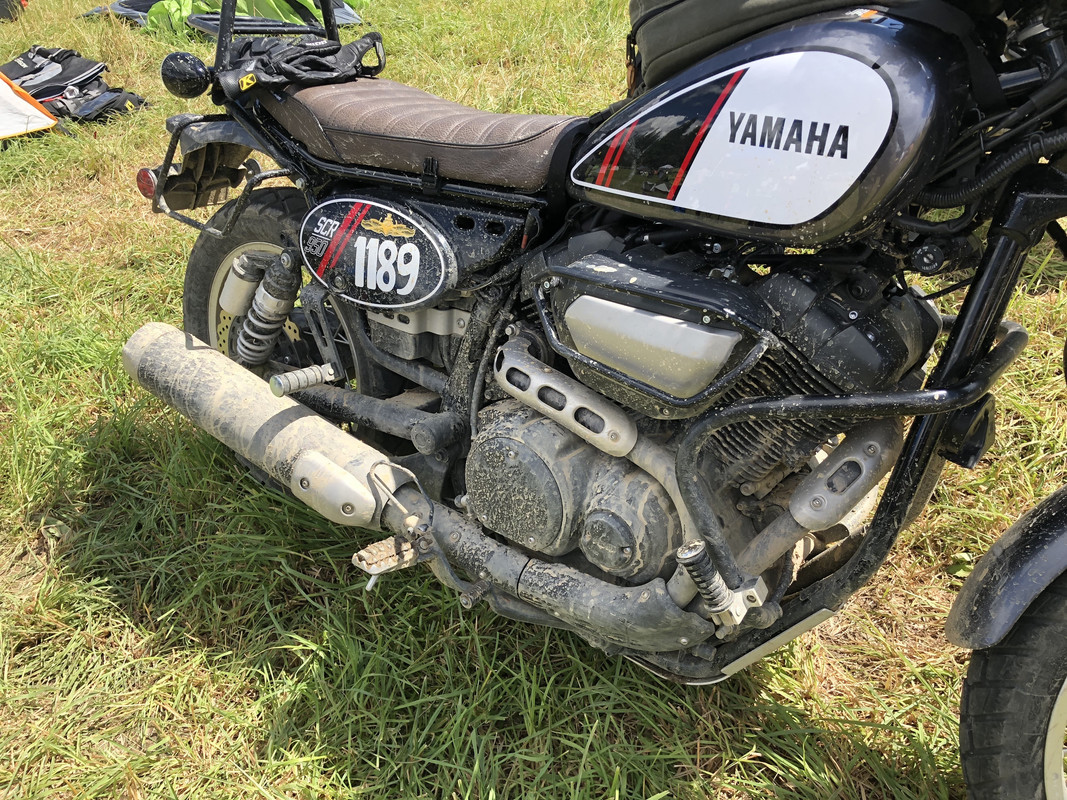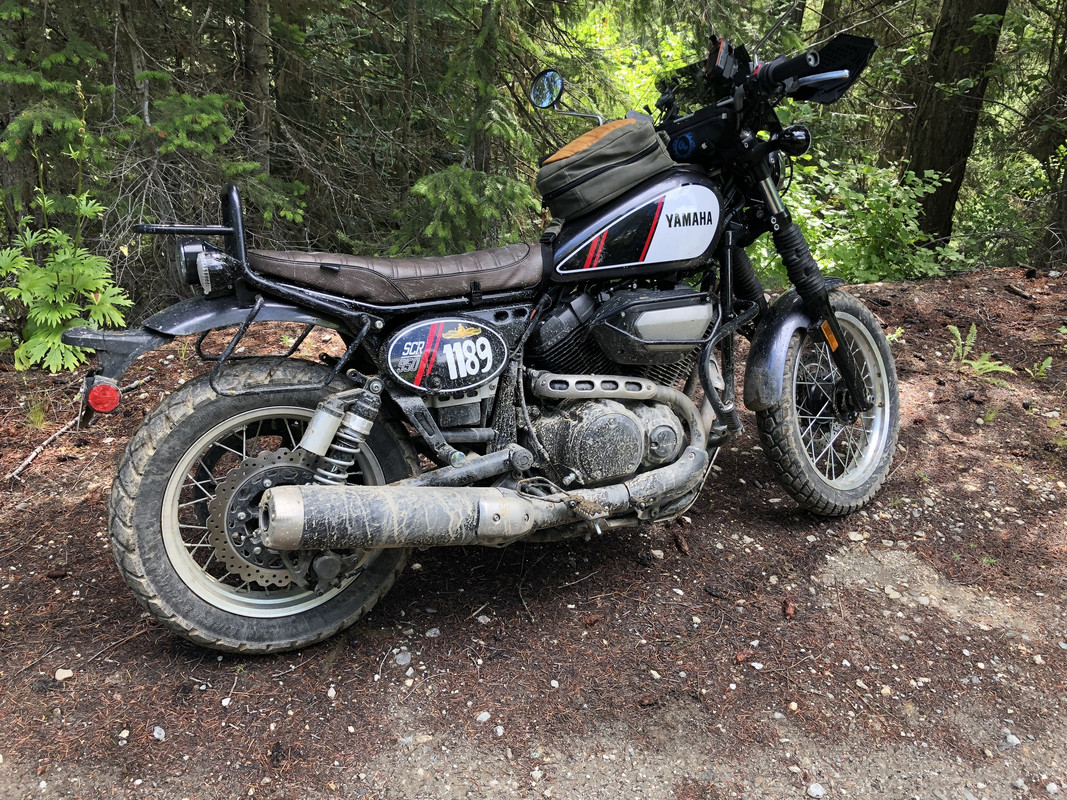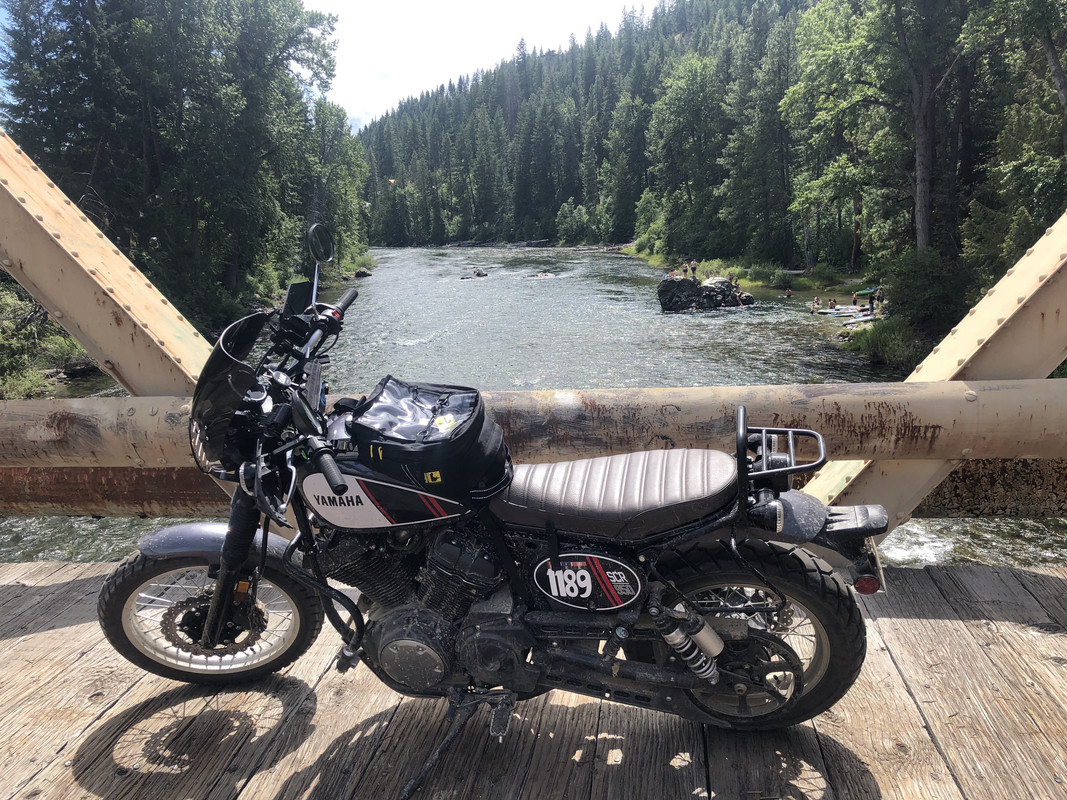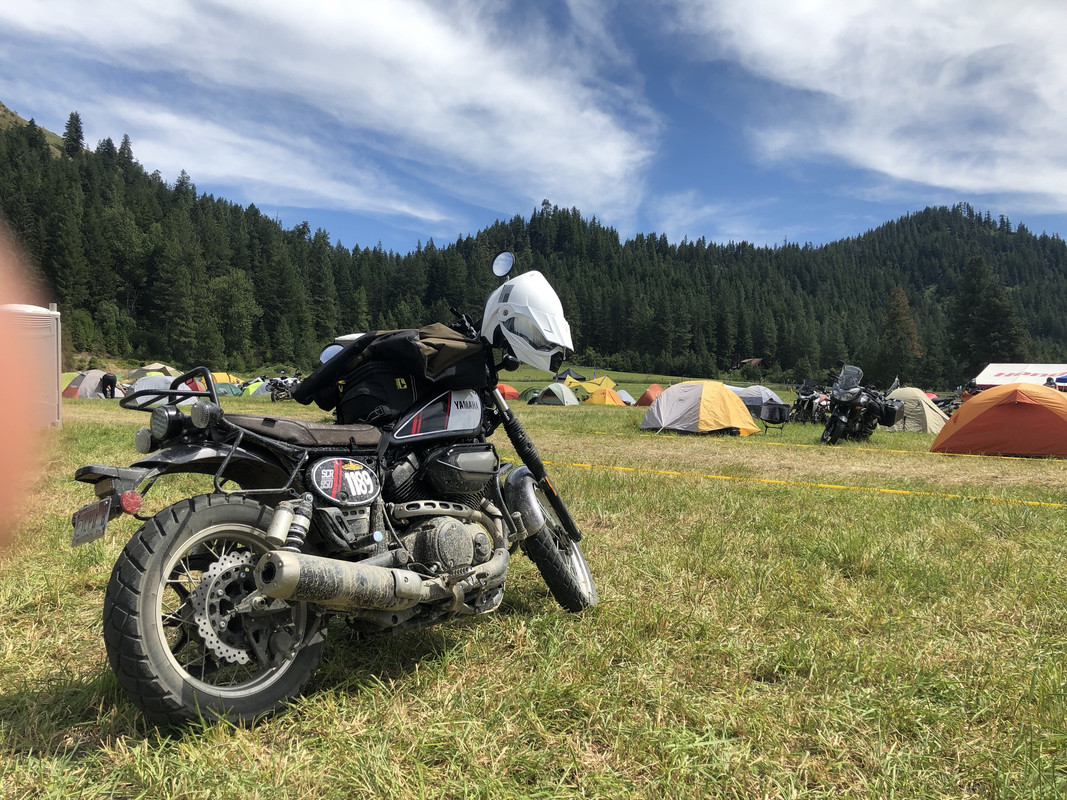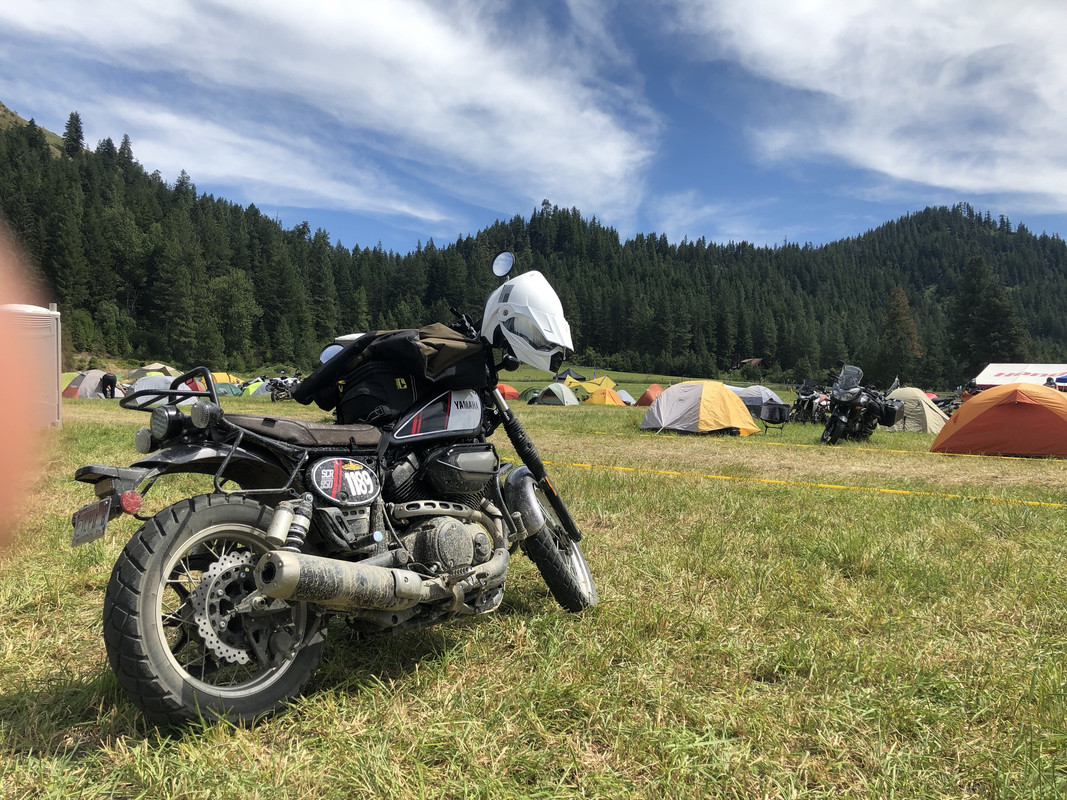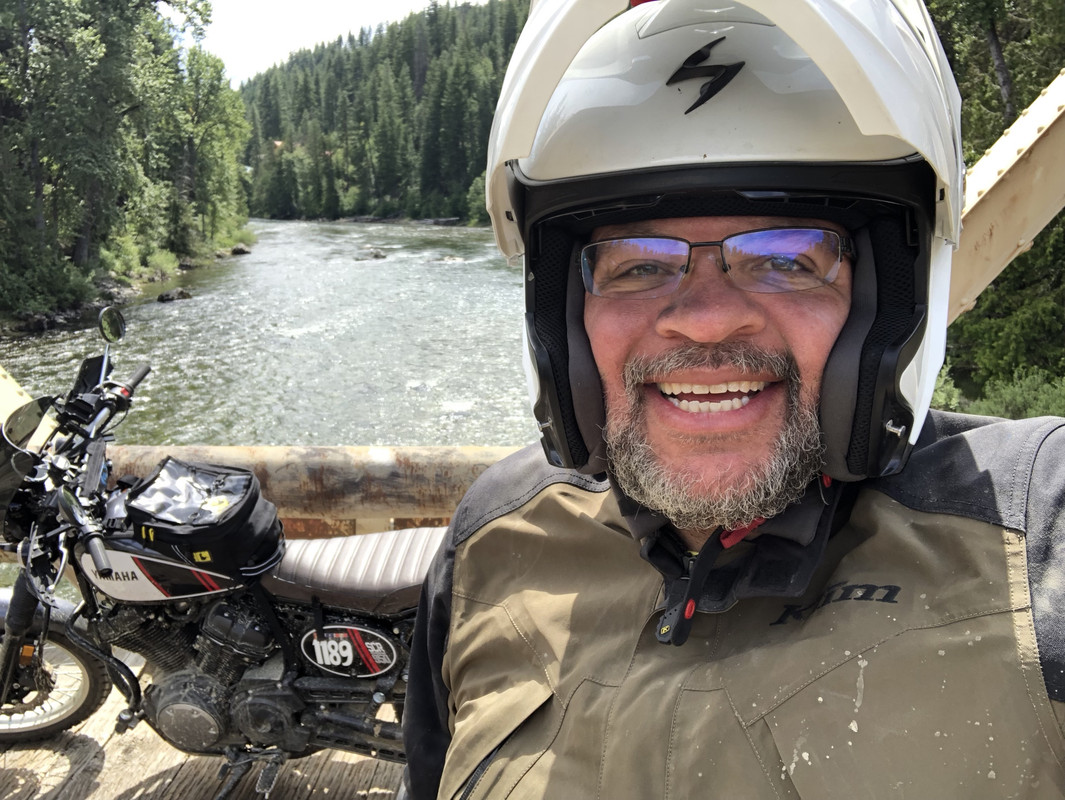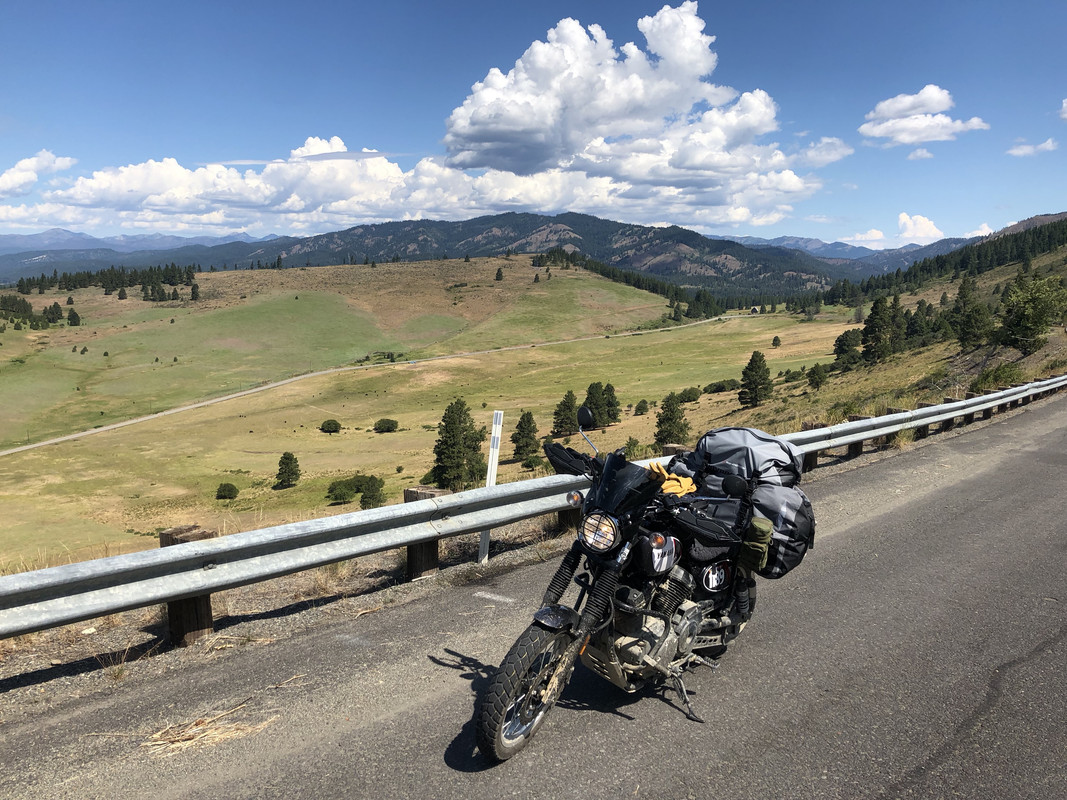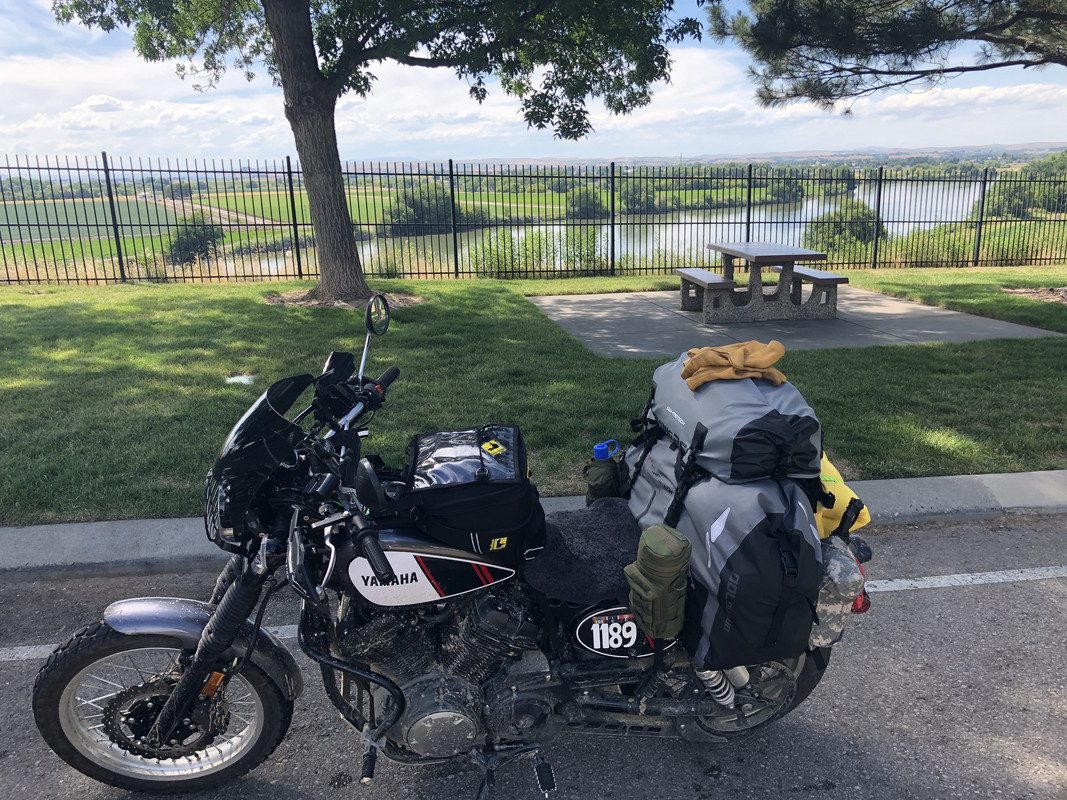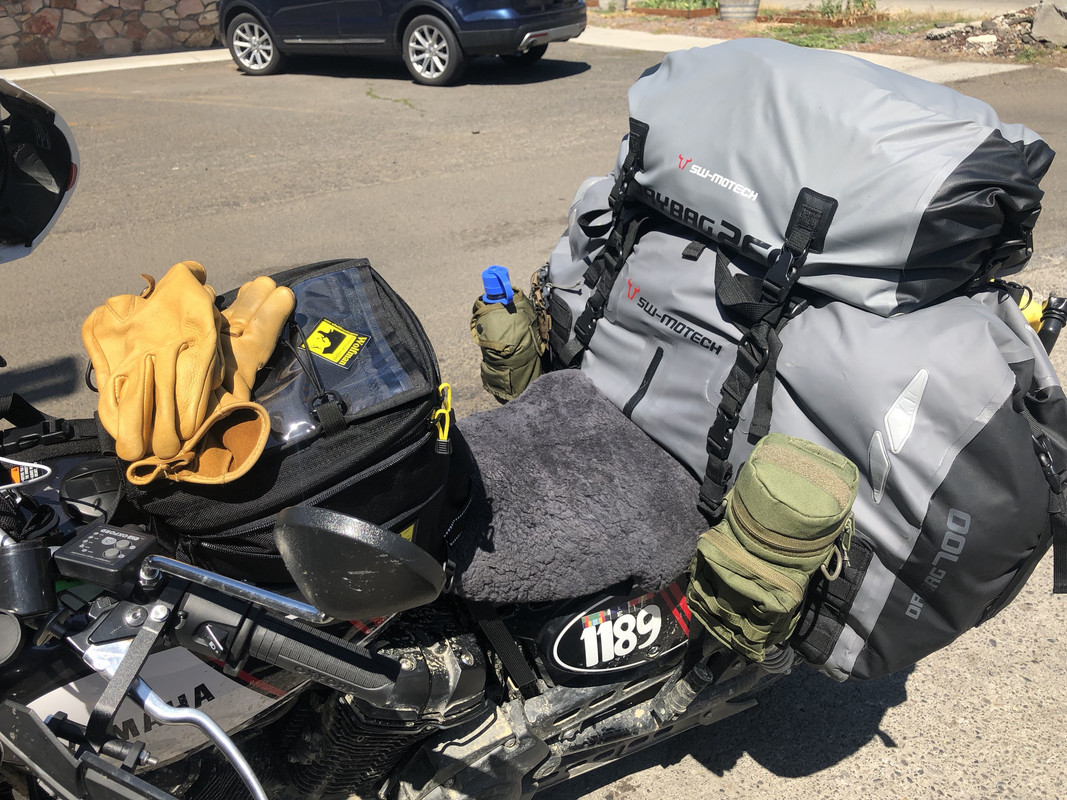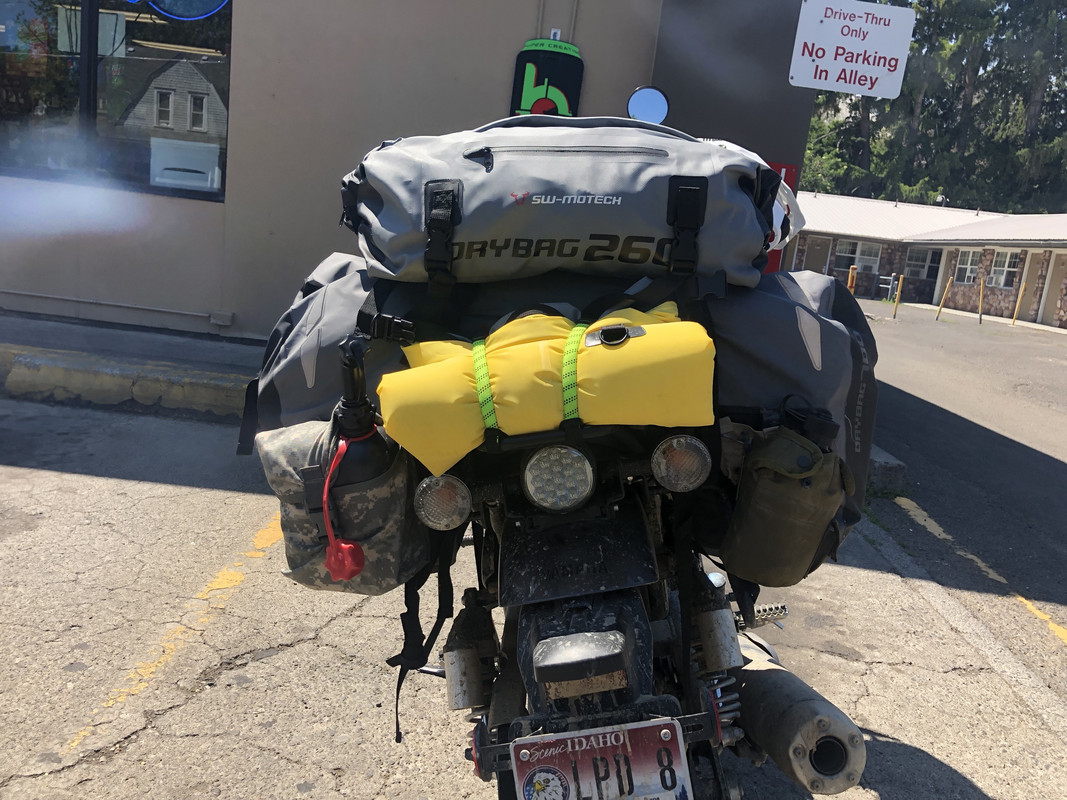 And because it was a Rally, yes, much beer was had: